Benefits for brokers
TOUCH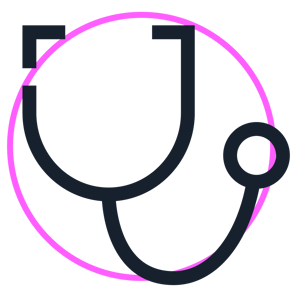 Unique product to meet demand
Cancer prevalence is increasing, and patients are facing challenges from increased pressure on healthcare services. Offer a new product to meet the needs of employers who are looking to enhance their wellbeing package with an innovative cancer support product.
TOUCH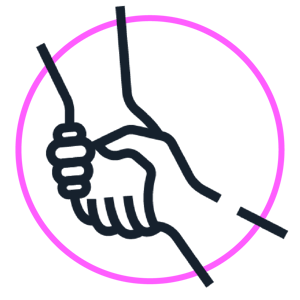 Sales support
We'll make it easy for your team by providing training, market insights, on-going support and a dedicated account manager.
TOUCH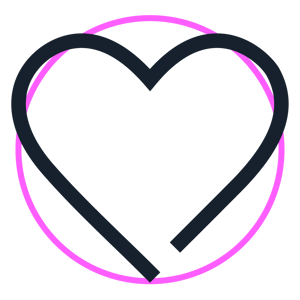 Trusted service
Introduce a new service with a well established specialist with top-rated patient feedback.
87%
87% of people say it's important to continue working through cancer
(Macmillan)1
50%
of people with cancer are afraid to tell their employers
(Working with Cancer Pledge)2
900,000
people of working age are living with cancer
(Working with Cancer)3
We support people through cancer
Providing cancer information, emotional, and practical support at all stages of the cancer pathway – for people with cancer or caring for a loved one.
Chasing appointments and reports
Attending to any questions or concerns about a diagnosis, prognosis, treatment plan or follow up care
Navigating NHS cancer care, so patients understand their options
Helping people explore private healthcare options
Supporting people emotionally
Providing clinically verified information on symptoms and side effects
Helping people return to work or continue working through cancer
Offering a virtual concierge service to assist with day-to-day tasks and managing appointments
We support employers
Specialist advice and guidance for HR and line managers to support people at work.
Making reasonable adjustments
Return to work planning
Explaining cancer and the Equality Act
Raising awareness of cancer symptoms
Raising awareness of the lifestyle changes that can reduce cancer risk
Breaking the cancer taboo
Having sensitive conversations
Understanding how cancer can impact someone at work

Helping you review your policies
Benefits for your customers:
Reduce risk of discrimination: Cancer is considered a disability under the Equality Act 2010. We offer specialist support to HR and line managers so they can navigate cancer sensitively and make suitable reasonable adjustments.
Reduce cost associated with long-term absence: With the right support, many people choose to work through cancer, we provide the expertise to help them achieve their goals.
Increase recruitment and retention: Providing clinical and emotional support for cancer patients as an enhanced wellbeing package demonstrates commitment to supporting employees through a life-changing diagnosis. We help employers foster a positive company culture that promotes loyalty and resilience.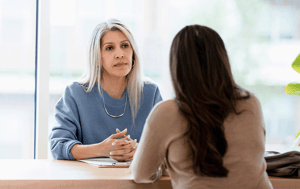 Benefits for patients:
We uniquely provide comprehensive, continuous support throughout the whole cancer journey - from pre-diagnosis to post-treatment.
We specialise in helping people working through cancer and returning to work after cancer.
Offer professional help to navigate the UK's healthcare system (private and NHS). When the NHS is navigated well, it can alleviate challenges for patients and help speed up their journey.
Provide holistic support to help with all aspects of wellbeing impacted by cancer (practical, financial, clinical and emotional).
Targeted individualised support that empowers patients to make informed decisions about their care and achieve the best possible outcomes.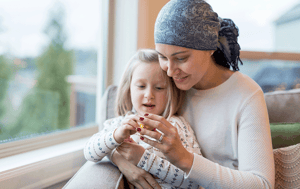 Our support plans can include: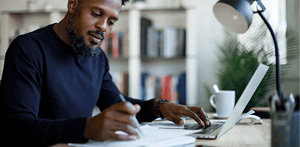 Access to Reframe's Cancer Information Hub
A searchable library of cancer information for patients, line managers and HR managers.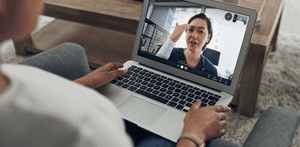 Scheduled calls when needed
With a Cancer Nurse Specialist or Cancer Support Manager.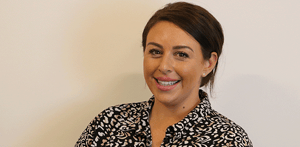 Dedicated support team
Assigned to each patient.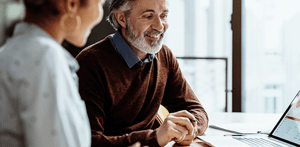 Specialised support on managing and returning to work
For working through cancer and returning after treatment.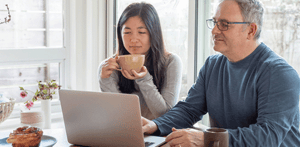 Patient Portal
Access to our Patient Portal 24/7 for online cancer support.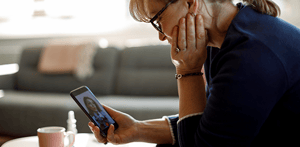 2 years of support per patient
Affordable, flexible support plans.
Speak to us for more information
Add a unique, comprehensive cancer support product to your portfolio