Flexible partner solutions for Employee Assistance Programmes
We work with EAP providers to build partner solutions that enhance your offering. Reframe Cancer is the transformative care solution that makes a real difference, acting as a lifeline for employees and organisations alike. With an unmatched track record, no employer has ever discontinued our essential services.
TOUCH
Expert cancer navigation for employees
TOUCH
Guidance for HR and line managers
TOUCH
Cancer-specialist financial and emotional support
Expert cancer navigation for employees
Our Cancer Nurses provide specialist navigation through all stages of the cancer pathway, from pre-diagnosis to post-treatment - advocating for patients to alleviate challenges. We empower people to reduce time off work and get faster access to care.



900,000 people of working age are living with cancer (Working with Cancer)1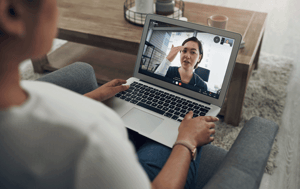 Offer guidance for HR and line managers
We help HR and line managers meet their legal responsibilities, navigate cancer sensitively and make effective adjustments that help people continue working or return to work.

86% of line managers have not had any training to support employees with cancer (Macmillan)2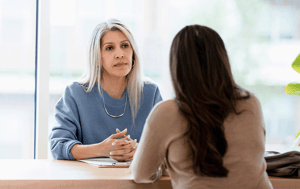 Offer cancer-specialist financial guidance and emotional support
Our experienced Cancer Support Managers provide guidance on financial support whilst going through cancer.
The emotional impact of cancer is long-lasting and has a huge effect on patients' lives. Our expert support team offer a safe space to talk to experienced professionals who understand the emotional impact of cancer.
49% of people with cancer will experience depression because of their cancer diagnosis (Macmillan)3