Cancer support for small and medium-sized enterprises
Specialist cancer guidance and information on hand when you need it. Affordable access to support services for businesses of any size.
Our support service for SME's
Our plan for small to medium-sized enterprises1 makes offering cancer support in your workplace affordable, so you can provide assistance to all employees that need help.
Your organisation pays an annual subscription fee based on the number of employees in your business.
You get flexible access to support services for you and your employees - from access to cancer information, to assistance from a dedicated support team2. This means you can adapt the level of support you receive to your workforce's need and affordability.
1 For businesses 500 employees or less.
2 Access to information is included in the annual fee. Support plans are paid monthly at a discounted rate, accessed by purchasing a plan.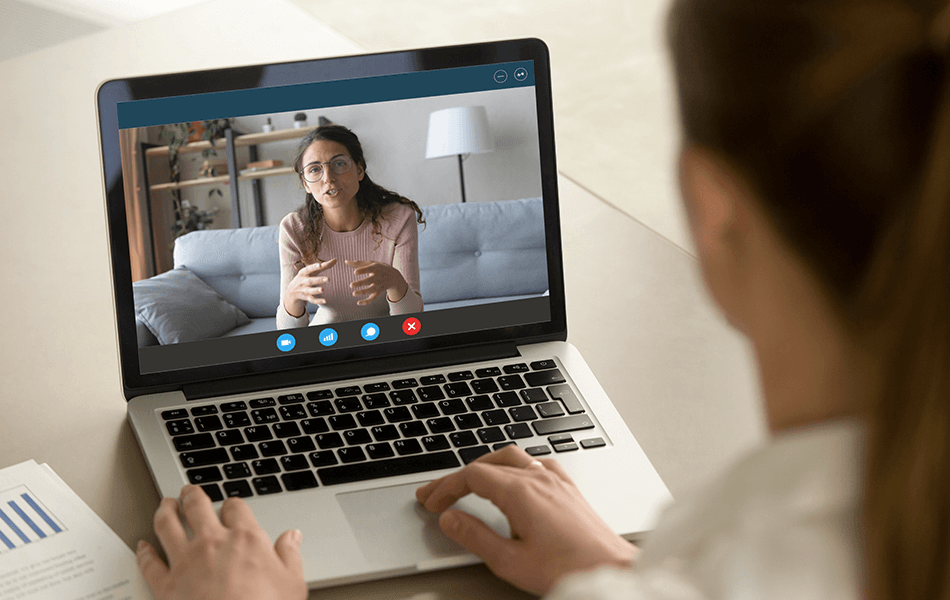 Our plan for SME's includes:
Reframe Cancer
Information Hub
A searchable library of information to support you and your employees
through the cancer pathway.
Learn more
Guidance for HR managers and line managers to support employees with cancer

Extensive cancer support information

Guidance for employees supporting a friend or family member through cancer
Free
support
The plan includes 1 free hour of support
for 50 employees.
Learn more
Support will be from a Cancer Nurse Specialist or Cancer Support Manager, dependent on the patient's needs

1 hour of free support can be accessed per employee, up to a maximum of 50 employees

Additional support services can be purchased at a discounted rate
25% discount off
additional support services
Access support plans at a discounted rate.
Learn more
Choose to utilise the discount as an organisation, or pass it on to employees
If you fund the cost of support for your employees, you can utilise the 25% discount as an organisation. Alternatively, if you choose not to fund support, you may pass this discount on to your employees.

Support plan pricing
See the pricing table below
Get your quote
Select the number of employees in your business to review the total annual cost of your plan.
Employees
For organisations with over 500 employees, please contact us directly to discuss our corporate support plans.
Annual fee quote
Please call us on 0207 965 0286
How to sign up for support
Click the 'Get started' button above.
Enter number of employees
Select the total number of employees in your organisation.
Select whether you would like to pay for your plan monthly or annually. There is a 10% discount if you pay annually.
Set up your payment details
Enter your payment details to start setting up your plan.
After you have set up payment, you will complete a form to register for your account. This is where you will enter the details about your organisation.
Choose if you would like to fund support for employees and utilise your 25% discount as an organisation, or if you want to pass on the discount to employees to access themselves. If you choose to fund support, you have the option to set a spend cap or fund as much support as your workforce needs.
You will receive an email to set up your login to your employer dashboard.
Register employees who need support
On your dashboard, you can add employees. Once added, they'll receive an email to set up their login.
Cancer support plans
Access additional support services at a 25% discount.
You may choose to use the discount as an organisation if you will fund support for employees, or pass the discount on to employees if they will purchase support themselves.
Prices include VAT
4 hour plan
£525/yr
£420/yr

saves 25%
16 hour plan
£1,995/yr
£1,595/yr

saves 25%
28 hour plan
£3,295/yr
£2,635/yr

saves 25%
Plans include:
Support from Cancer Nurse Specialist and Cancer Support Manager
Speak to the same person every time
Access our online patient portal3 - contact your support team and easily find the information they've sent you
Wellbeing assessment - to prioritise support needs in the right areas for you
Savings compared to paying for a personal support plan.
3Patient portal is included in 16 hour, 28 hour and unlimited plans
Support time includes all support activities, for example: call time with Cancer Nurse Specialist or Cancer Support Manager, time spent researching information, time on practical tasks such as form filling or chasing appointments.
We reserve the right to change our products and services prices at any time without further notice. The prices published on our website supersede and extinguish all previous oral or written prices provided.