Mental health and wellbeing challenges can affect anyone and everyone, particularly those who have been diagnosed with cancer.
One in three people with cancer will experience a mental health problem such as depression or anxiety disorders before, during or after treatment. The majority of these problems arise towards the end of cancer treatment - when there is little or no emotional support.
Finding a way to cope with emotions before, during and after cancer treatments can be really hard, especially when trying to find what's best for you. The sense of isolation can often feel overwhelming and we hear from our clients how important it is to have someone in their corner that they can talk to.
It's OK to have good and bad days and to allow yourself to feel any emotions you may be experiencing, but it is also important to communicate it to loved ones and those close to you.
There are a number of ways to express some of those feelings; talking to someone you trust and allowing yourself to feel sad, angry or anxious can make all the difference. People often express a sense of guilt on behalf of their family and friends in not wanting to burden them or ask for their help, but we also know from our research that their families and friends also feel a sense of helplessness and guilt in not knowing how to help and support those they love. Being able to tap into the emotions you are experiencing, whether they are good or bad and acknowledging them can be a very important part of your diagnosis and treatment. Little tricks like, talking when you are out in nature, or doing the washing up standing side by side with your loved one, can make all the difference in expressing some of the more difficult feelings.
Family psychology tells us that if you are not looking directly at someone and are both involved in a task at the same time, it can be a great way of opening up to more difficult subjects - the act of sideways listening can be a powerful tool in confiding in such situations. Psychologist, Dr Arthur Cassidy advises that the key advantage to sideways listening is that "it's unobtrusive and provides the reassurance to offspring that parents are still actively listening to their joys as well as their sorrows." If you are finding it difficult to talk to someone, try to put your thoughts onto paper. You could also seek out a local support group or have time with a counsellor via a doctor's referral.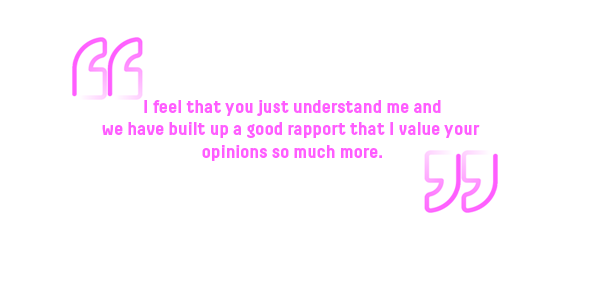 We all hear regularly in the news now how important it is to find ways to relax and breathe and this really can make a big difference in those more challenging moments. Finding ways to help yourself relax can really help; activities that help you unwind, or even taking time to do your favourite hobby. Whether that's meditation, having a bath, reading, sitting in the garden with a cup of Tea, watching television, or some gentle yoga. We know from feedback and some of our surveys that those who set themselves small projects or taking up a new hobby such as embroidery, baking, learning a language or playing a game like bridge or chess can provide a sense of purpose when perhaps things in their lives otherwise feel chaotic or more uncertain.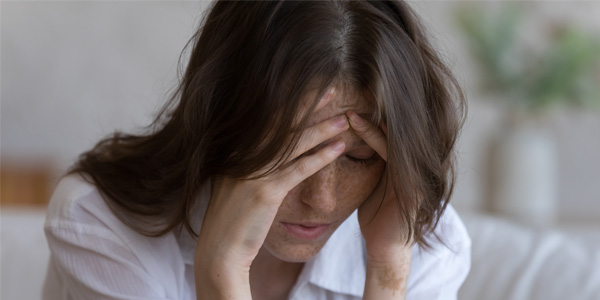 Another way to manage the ups and downs of mental health impact whilst living with cancer, is to enjoy a healthy lifestyle. It can take time to establish a routine that works for you but adopting small changes in to your day to day to eat a variety of healthy foods and do some gentle exercise as part of a balanced lifestyle are small steps that you can take.
Feeling like the situation is out of control is a common feeling, but there are ways to help reduce this feeling. Learning about cancer and its treatment can help you take control, or being involved in your health care, keeping your appointments, and making changes in your lifestyle are among the things you can control.
Look at what you can control: even something simple like setting a daily schedule or a small exercise goals, eg. Take a walk around the block, have a coffee in your favourite coffee shop. We know from our clients that they feel having as much normality in their lives whilst living with cancer is really important. Putting a plan in for a break away even if it is just for a night or two, or visiting a friend can help. It will give you other things to focus on and to have some normality away from treatment.
We're here for you in the moments that matter, so you don't have to face your journey alone.

We can be that person in your corner to talk to, or to just help take the stress off some of the more day to day challenges of navigating appointments and treatment or post treatment. All our support is tailored to you - we are specialists in supporting day to day and across all areas of your life. Everything from understanding your diagnosis or treatment, to emotional support and just a helping hand managing day to day life.
As leaders in cancer support, we make sure you are equipped with the best possible knowledge and support tailored to your needs, in the moment or over a longer period of time.
Our experienced team are all mental health first aiders. Their mission and goal is to make life simpler for you whatever you need and whatever your circumstances. They are there to help support you, provide practical assistance and our Cancer Nurses can aid in helping you to understand your options, diagnosis and navigate your journey more easily.

Start your cancer support now, get in touch for more information or to access our cancer support services.