We're excited to announce that former McKesson and Amazon Director Catherine McDermott has joined Reframe as Chief Executive Officer.
As CEO, Catherine will focus on expanding our position in the digital health space as a leader in transforming the way individuals experience healthcare.
Catherine has over 16 years' experience in a leadership role across the healthcare and technology sectors. This includes working at Circle Health and Amazon, where she spent four years in operations. She has since bolstered her experience in the health technology sector with senior roles at pharmaceuticals company McKesson and cancer data platform Repositive.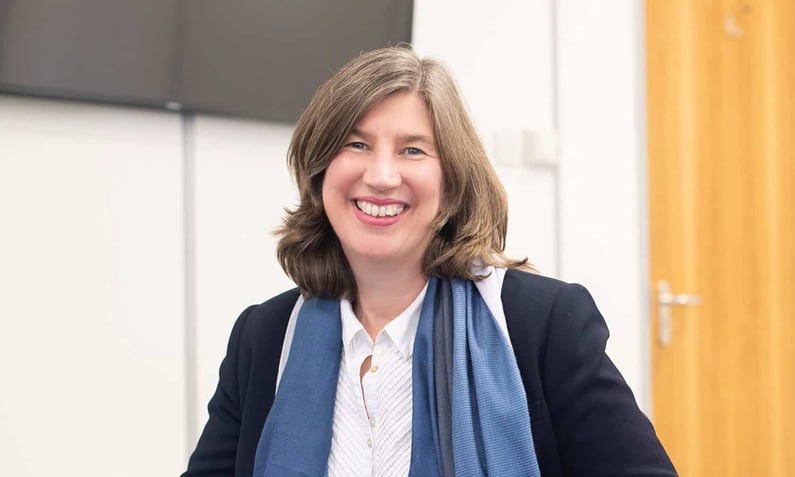 Catherine McDermott: Reframe CEO
Talking about her appointment, Catherine said: "Reframe has achieved remarkable growth over the last few years, building an impressive client roster of household names and healthcare providers, revolutionising the way that businesses approach individual wellbeing with proactive and effective support when faced with a health condition or event."
"Leading Reframe will allow me to fully indulge my passion for making tech work better for healthcare as we issue in a new era of hyper personalised, connected health and wellbeing services that will benefit companies and individuals alike."
Her comments were echoed by Mike Kennedy, Reframe's Chairman: "Our primary focus at Reframe is to build on our experience and success in cancer care and support and serve as many people as possible, giving them the skills and confidence to self-manage their wellbeing no matter what life throws at them."
"Catherine is an inspirational leader with a wealth of experience and deep knowledge in transforming technology businesses – of all sizes – into world class market leaders that deliver results. Catherine's creativity and strategic thinking will be a key driver in our growth efforts and strengthening our position in the market."