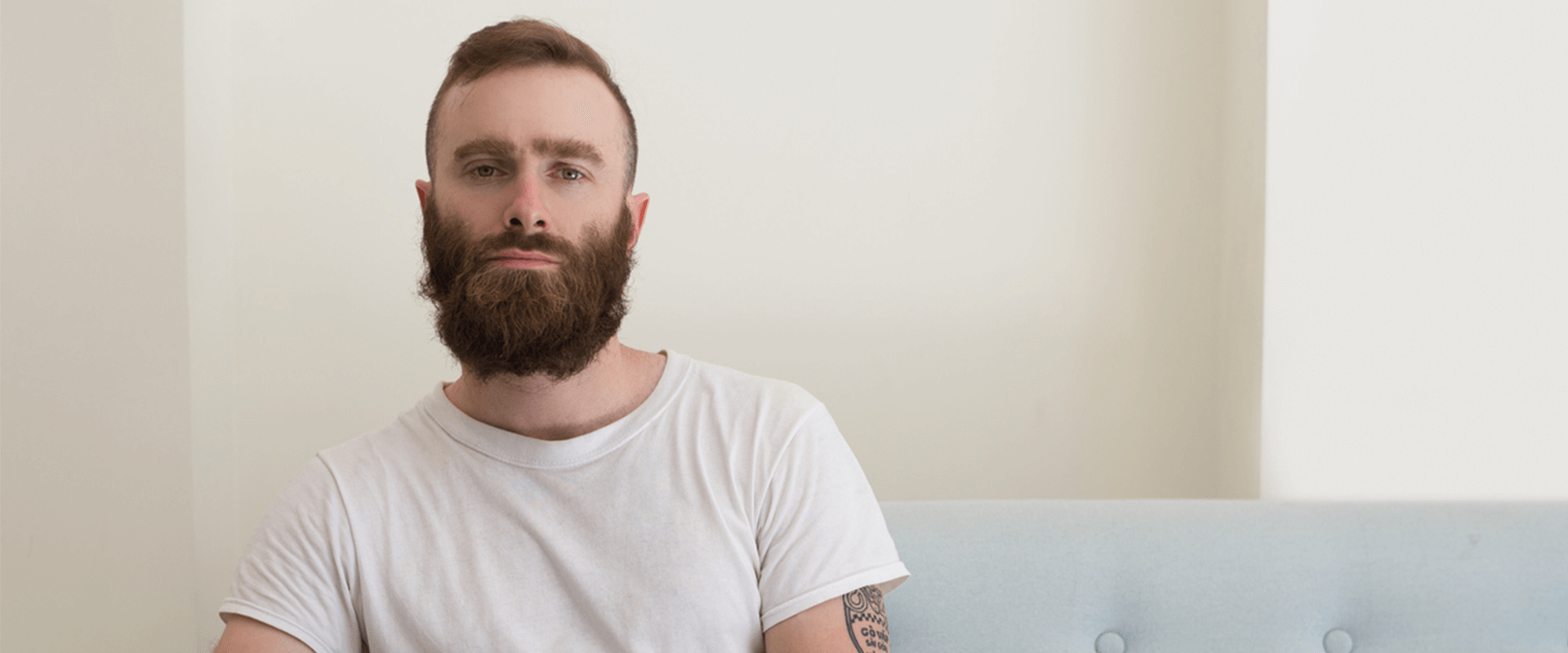 James' story
James was diagnosed with Hodgkin Lymphoma, and went through treatment whilst preparing for the birth of his first baby. Read his story.
James was diagnosed with Hodgkin Lymphoma
James has been through two cancer journeys in the past twelve years. He was first diagnosed with Hodgkin Lymphoma when he was in sixth form college. After treatment and many years in remission, unfortunately James suffered a recurrence in 2018, aged 28.
James underwent a difficult and long treatment journey that at one point broke his usual positive spirit. He endured three rounds of chemotherapy (with the first two rounds unsuccessful), radiotherapy and a stem cell transplant, during which time he developed sepsis on more than one occasion. All of this took place as he and his partner were preparing for the birth of their first baby.
Taking the pressure off
Despite struggling with day-to-day life, James was sceptical about receiving extra support at first. Through his work at BT, James had a health insurance plan with Unum, which included Reframe's service and was introduced to his team at Reframe that would support him throughout his 24-month programme. An integral part of this was his case manager, Jodie. He was worried about adding too much stress on his partner during her pregnancy and found having someone new outside of his family unit to check up on him and listen to his concerns was a huge benefit when he was at his lowest:
"[The treatment] went on for over a year and it seemed never ending. Jodie really took the pressure off the everyday things. It was a relief to talk to someone who isn't family or friends. Someone that was external and not emotionally invested in my daily life."
As part of James' Reframe team, he also had access to a cancer nurse specialist, Suzanne who provided clinical support through his treatment. Suzanne would prepare him on what to expect, how he's going to feel and how to manage his side effects.
"I didn't expect to have a dedicated team at my disposal for the entire programme. I knew if one of them couldn't help me that the other always could."
Family life
James had a new baby and fiancé to support around the time of his bone marrow transplant and found it difficult to cope with balancing this along with taking care of himself throughout the treatment. When he struggled with his diet and sleep, Reframe guided James in getting this back on track by sending him nutritious recipes and helpful advice on managing sleep, alongside assistance with organising his appointments.
"[Jodie] was caring, thoughtful and she always put me first. She always went out of her way for me. Once she made a spreadsheet with three weeks' worth of train times for when I was going into London for treatment. Each day had a return time and arrival time. Thinking about the little things like that were so helpful. I felt lucky that I was so well looked after."
There were moments when James was unable to stay positive during his gruelling treatment and began showing signs of depression during a follow-up call with Reframe. Jodie took the initiative and arranged counselling sessions for James, which he now cites as having saved him from breakdown at the time.
"It was hard for me mentally…I did not want to be there anymore. [Jodie] was one of the first people I reached out to with my thoughts and feelings and arranged counselling for me – within an hour of the phone call I had a call from my doctor and UCLH."
The road to recovery
As James recovered from his treatment and prepared to return to work, he found that his reliance on his regular calls with Jodie was reducing. Even so, Reframe's digital portal and ability to connect with Jodie whenever he needed was of great comfort.
"It felt personalised to you. You could leave a message on the chat in the portal and didn't always have to talk if you didn't want to. That was really handy. The portal had a dashboard, section about me, messages, diary, my case, privacy and contact, and personal files. It's got all your details in one place. I always felt accommodated because it was a really personal experience."
When James initially returned to work, at times he found it difficult to adjust to the new routine, sometimes feeling exhausted and lacking concentration due to the side effects of his treatment.
"It was so hard to concentrate, I'd go into the office for two hours and then I'd have to sleep for two hours because I was so mentally worn out."
Reframe helped prepare James for a smoother return to work, having conversations with his manager and colleagues, and provided guidance on how to create a safe work environment to mitigate risk of infection. He also cited playing regular brain games on his mobile phone as helping him better manage his concentration.
"I'm not sure what I would have done without BT, I'm just lucky to have [the insurance and Reframe] and can't fault them. It's amazing that you've never met this person in real life, but I'll never forget the happiness and support that Jodie and Reframe gave me."
"We are so pleased that Unum's Cancer Support Service, provided in partnership with Reframe, could be there for James when he needed it. This service works alongside the vital hands-on medical treatment necessary to treat cancer, offering much-needed practical and emotional assistance which can reassure cancer patients at a very difficult time. That's why Critical Illness Cover in the workplace is so important – making it easier for people to get protected."
Glenn Thompson | C
hief Distribution Officer at Unum
Get support today
Equipping businesses with knowledge to navigate cancer. Supporting people living with cancer or caring for a loved one with cancer.
*Whilst consent has been given to use client testimonials, any images are used for illustrative purposes only and do not represent James or his cancer diagnosis to protect identities.