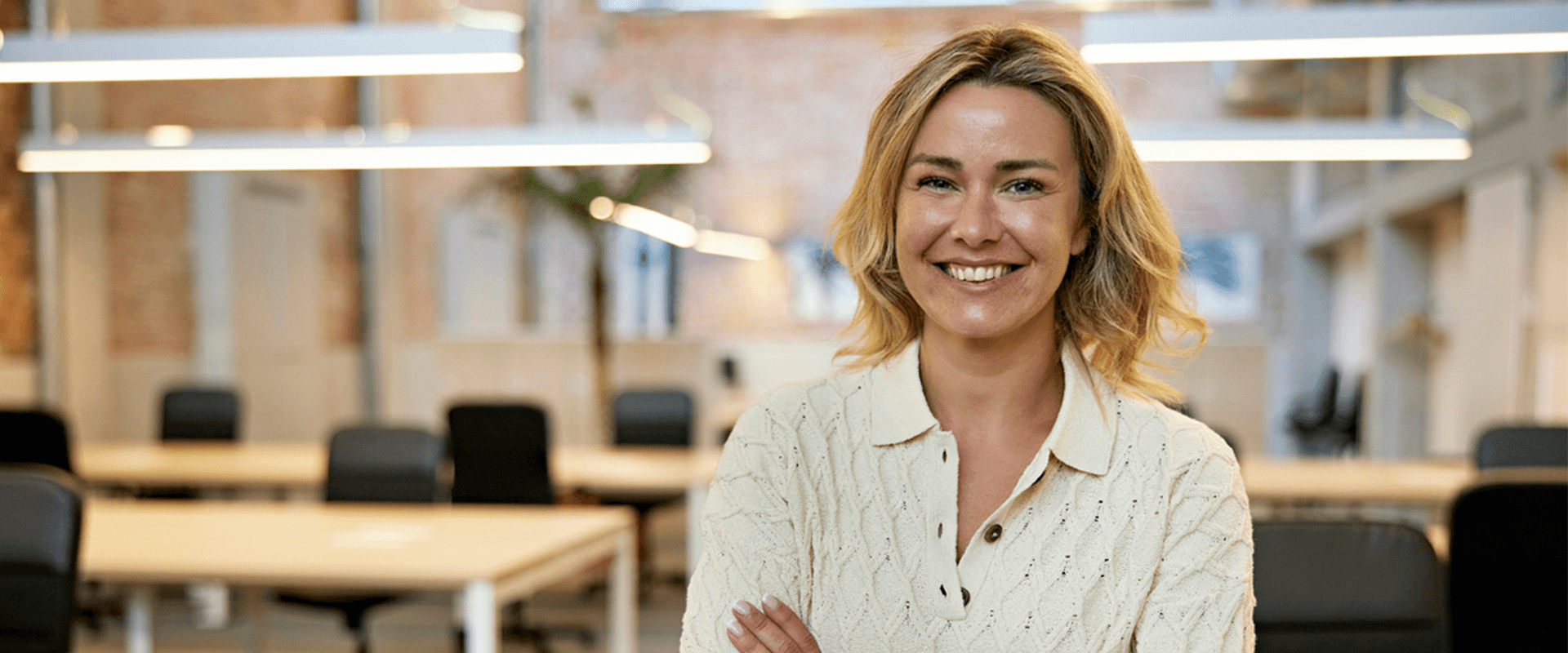 Blogger, lawyer, and mum of two, Emma
Emma, wife, mum of two, blogger and lawyer from Devon, received breast cancer diagnosis in 2019
Support from Reframe
When Emma was diagnosed in 2019, she had no concerns in telling her manager and place of work. However, being the first employee in her team to come forward with a cancer diagnosis meant they were both unsure of what support and resources were available. Emma had access to Reframe's cancer support programme as part of the Royal College of Nursing's employee benefits package.
"Initially, I didn't think I needed Reframe's services and was worried it would add another appointment to my growing list. But after a week went by I thought I'd just give them a ring to see how they could help, and I'm is so glad I did. They explained that I had access to their services for 24-months and that the level of support provided at my own pace.
"I was introduced to Suzanne, a Cancer Nurse Specialist, who has been amazing and easy to speak to. She made it clear that she was available as and when I needed to chat, air concerns to or just run an odd feeling or side-effect past her."
Having access to a single point of contact who is also an experienced care professional, empowers our clients with the knowledge and understanding of their diagnosis and treatment options. Our client support team go above and beyond to help their clients achieve the best possible outcome in their situation.
"Out of the blue I received a letter detailing a new scan that I was required to have. This one wasn't on the list so I was immediately concerned that something had been picked up in the other scans, the results of which I hadn't received at this time. I tried calling the hospital but couldn't immediately get the reassurance I needed and so I called Suzanne at Reframe. She immediately put my mind at ease and provided other perspectives on why they might want to see me and suggested that she would call the hospital and clarify this herself."
When Emma was able to speak with her hospital team, it turned out they were being extra cautious, and she had simply received the scan result letters and new appointment letter in the wrong order. In that moment of worry, Suzanne helped to reduce Emma's anxiety and provided clarity and reassurance that she needed during this worrisome time in her journey.
There to speak to
"There was never any pressure to have meetings or calls with Reframe – I usually had weekly calls but felt no pressure to pick up if I was feeling unwell or had the children running around."
She began to build a relationship – with Suzanne in particular – and when she felt like she would be bothering her hospital team, she would call Reframe to double check how she was feeling. Running her questions and worries past Suzanne filled her with confidence [that she wasn't being silly]. Emma felt at ease to ask Suzanne anything and knew she'd get an answer:
"If she [Suzanne] didn't know something, then it probably wasn't worth knowing."
"At the start of treatment, just after her PICC line had been inserted, I felt a fluttery feeling when lying down. Anxious to phone the hospital, I called Reframe instead to check what might be causing this and whether this was 'normal'. They prompted and prepared me to call the hospital. In a short space of time, I felt it was valid to phone me hospital team."
How a blog led to a book
Her approach with friends and family was to treat her as normal and to keep making her laugh. She quickly became bombarded with positive messages seeking updates so started sending a weekly 'mini blog' update after her Tuesday treatments. Emma found the experience of writing throughout her treatment journey to be extremely cathartic. Encouraged by suggestions from her friends and family to write a book, she thought, "why not?"
Emma already had a successful blog but has written and will be self-publishing her approach to cancer and in her own words:
"This book is a Bridget Jones meets cancer".
Get support today
Equipping businesses with knowledge to navigate cancer. Supporting people living with cancer or caring for a loved one with cancer.
*Whilst consent has been given to use client testimonials, images used are for illustrative purposes only, do not represent Emma or her cancer diagnosis, and have been changed to protect identities.