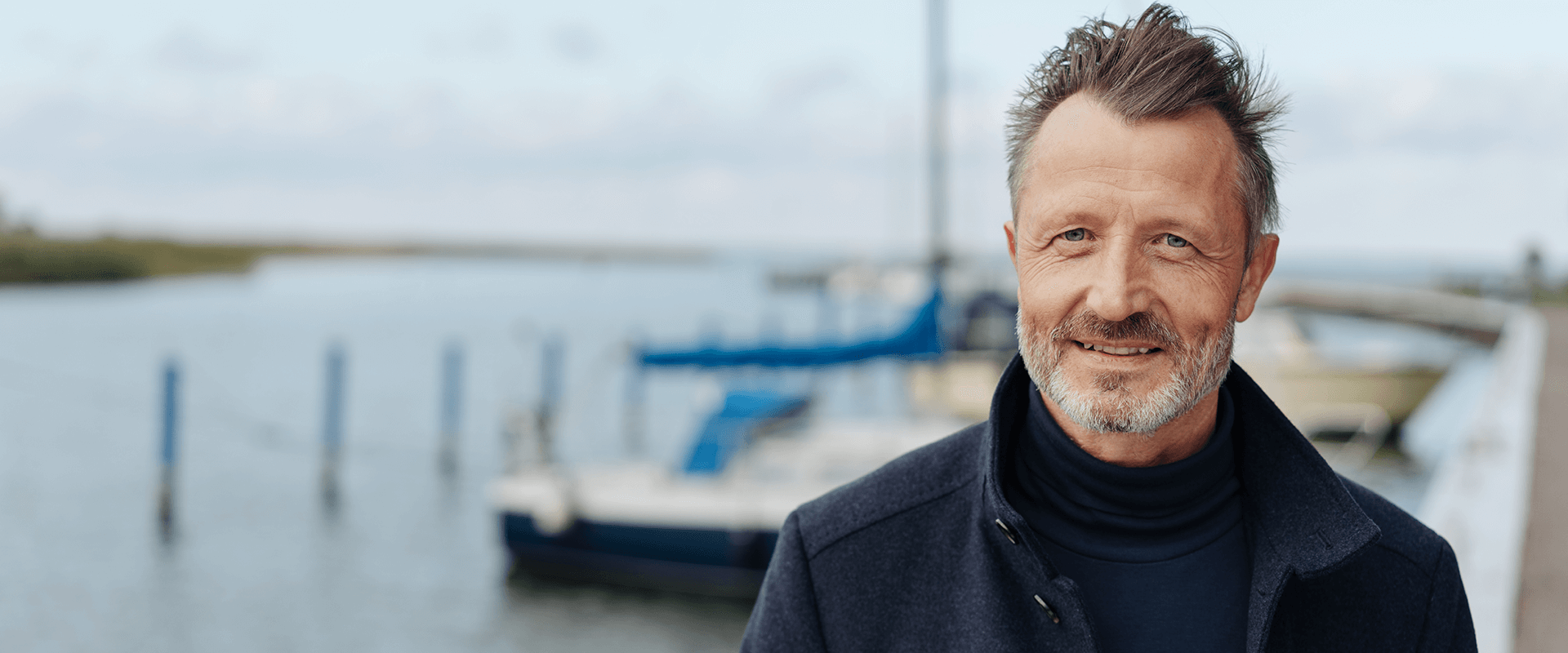 Antonio, triathlete
Antonio's diagnosis was unexpected. Read more about his story through bowel cancer.
A triathlete wanting to stay active through cancer
It's a harsh reality that cancer can strike anyone, at any time. When 43 year old fitness fanatic Antonio, a triathlete who enjoyed a healthy lifestyle, was rushed to hospital with an obstruction in his abdomen, a cancer diagnosis was a complete shock.
Antonio's post-surgery treatment for bowel cancer involved a temporary stoma and a follow-up round of chemotherapy. For many athletes, often when an injury strikes, the primary concern is usually "when can I come back? And how much will it affect my performance?" Despite the severe nature of Antonio's condition, these thoughts were top of mind.
Due to his athletic ability and high fitness levels, when Antonio approached his consultant about wanting to stay active, he was given permission and encouragement to continue some physical activity. This is because studies suggest the increased blood flow resulting from exercise can help distribute chemo around the body.
However, the rigorous cancer treatment was a shock to the system. The side effects of chemo and subsequent lifestyle changes were a challenge for Antonio to cope with.
Adapting to new lifestyle
Antonio works for software company Ivanti and was made aware of Reframe's cover through Ivanti's benefits provider Unum.
He was introduced to his case manager Lorraine, who was a great help in answering his questions around balancing his training with his new lifestyle. Lorraine helped Antonio find suitable sportswear to ensure he could still swim comfortably with the temporary stoma in his bowel. With personalised support, Antonio was able to further adapt his other activities, such as transforming his cycling training into virtual bike rides. For Antonio, having a supportive and informative person to talk to was crucial and gave him a boost in his confidence.
"Lorraine is extremely knowledgeable and it was helpful to have my own contact who knew my case in-depth and was able to provide me with personalised advice and tips."
Going above and beyond
The periods in between scans and results were often the most distressing for Antonio and his wife, Helen. They often felt overwhelmed and anxious with the fear of a recurrence. Antonio spoke to Reframe about these concerns affecting his family and Reframe arranged for a specialist counsellor at Pauls' Cancer Support Centre to provide mental health support.
Six months after chemo, Antonio was scheduled for major abdominal surgery. The day before the procedure, Antonio grew nervous. He expressed his concerns with Lorraine who introduced Antonio to his own cancer nurse specialist, Suzanne, provided by Reframe, who could talk him through the surgery and what to expect.
Suzanne was able to offer Antonio a level of care and attentiveness that went above and beyond his expectations and comforted him ahead of the surgery. This included reassuring him that the surgeon was well-experienced with a strong track record of successful results as well as helping him to understand what to expect after the operation in case of complications.
"Suzanne had an impressive wealth of advice, information and medical explanation. She was very helpful in taking care of any problems or concerns I had and preventing them turning into major complications which could have delayed recovery.
Balancing work life
During his chemo, Antonio was able to continue working at Ivanti from home on days when he felt well enough to do so.
When Antonio found he was struggling, Reframe was able to assist in recognising triggers and created a wellness plan to help him plan meetings accordingly and to use coping mechanisms such as anti-sickness tablets, pain control and steroids to create productive periods for him to work through.
"The service I received through my employer and the support through Reframe will stay with me for a long time. I think being provided with this type of support can make you feel more loyal to your employer – they have gone above and beyond to help me through this time."
Get support today
Equipping businesses with knowledge to navigate cancer. Supporting people living with cancer or caring for a loved one with cancer.